The future is smart. The future is connected. Join labfolder at smartLAB!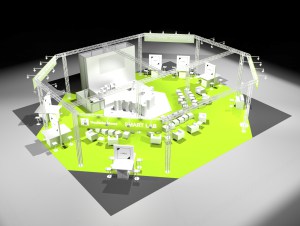 If you ever have ever wondered what's in store for the future of laboratory work, now is the chance to find out! Join labfolder at smartLAB, a 300-square metre showroom at this year's Labvolution/Biotechnica in Hannover, Germany, from Oct 6 to 8. If your vision of the future is something along the lines of a futuristic sci-fi, you'll feel right at home at smartLAB.
For the future of lab research, labfolder provides the essentials – read on to find out how we do it.
Working in a laboratory is following a sequence of steps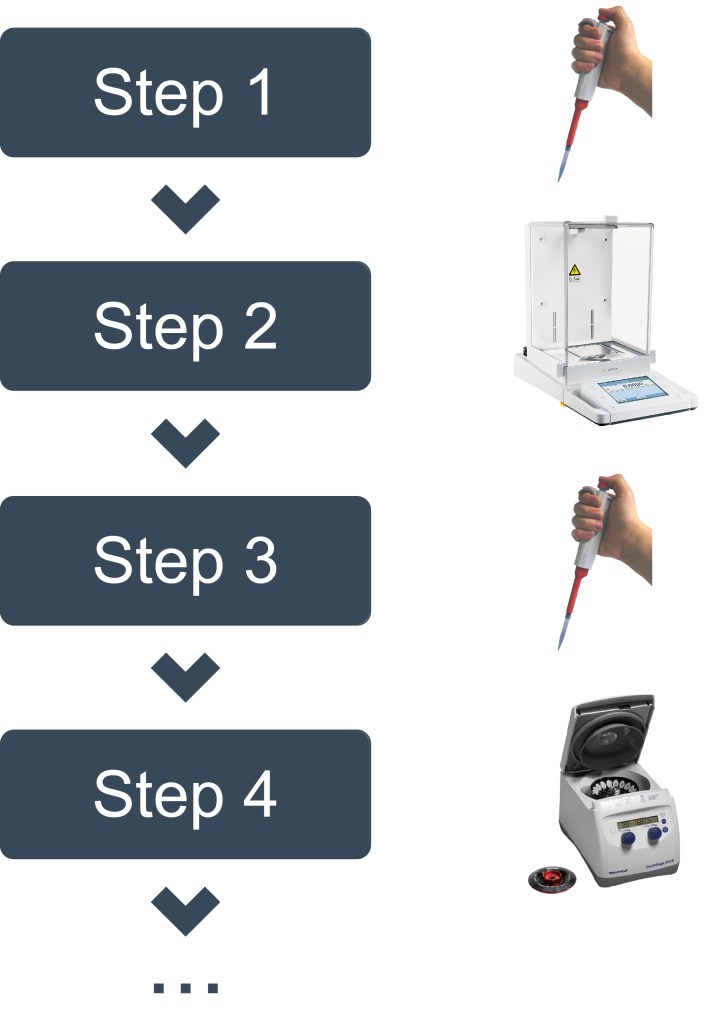 What does lab work actually involve? Put simply, it's following a sequence of complex steps, in which the researcher handles samples, materials and specimens either manually, or with the help of sophisticated machines to process, measure and analyse them.
Basically, lab work means using your hands, using state-of-the-art gadgets, using your hands again, then using some more gadgetry.

Currently, the protocols for these procedures are written manually or in Word, taken to the laboratory bench and strictly adhered to – just as you would follow a cooking recipe in the kitchen – although lab recipes are so much more complex.
SmartLAB is showing how this method of work is evolving into a digitalised process. We have partnered up with institutions such as the Institute of Technical Chemistry at the University of Hannover, the Fraunhofer Institute IPA, the Laser Center Hannover and companies like Eppendorf, Sartorius, PreSens, Stäubli, Merck, iTiZZiMo, Köttermann and Deutsche Messe, to explore new possibilities by innovatively, flexibly and efficiently integrating laboratory soft- and hardware.
Integrating laboratory soft- and hardware
As laboratory devices becoming increasingly sophisticated and ever more precise, the ways of handling these devices reflect this increasing complexity. A Sartorius Cubis MSA225P-100-DA balance can measure the weight of the 1000th part of a grain of salt – less than 0.00005 g, so sensitive in fact it can register an earthquake on the other side of the world. One can imagine how much expertise it requires to use these devices effectively.
In actual fact, device manufacturers are designing their devices in such a way as to allow easy communication with the user, help in preparing samples, calibration, adhering to protocols and analysis of data. However at the moment, the capability of these devices is confined to each individual device.
For the first time, labfolder enables the built-in intelligence of these devices to be integrated into a complex and detailed system, enabling devices from various SmartLAB partners to communicate automatically.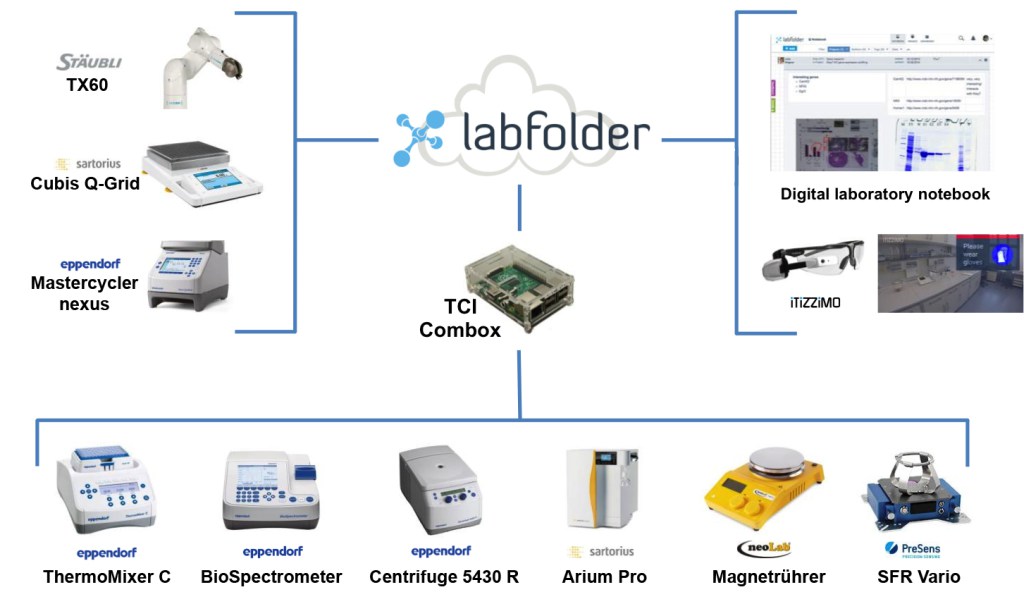 The future of laboratory protocol design: Not a monolith, but a modular structure.
When designing a protocol with labfolder, the software automatically connects to devices in range,   and imports any information on how the device is used.
For example, should the user want to design a protocol, which for instance, includes a weight measurement with a Sartorius balance, the balance itself will provide the user with any information they need to successfully carry out the experiment for example if the device is ready to be used or if the user needs to calibrate the device.
If an additional step includes another device, its individual intelligence is also integrated into the overall process, and harnessed to its full potential. Therefore, instead of building one complex monolith of a protocol, the process in labfolder is assembled by individual, intelligent building blocks.
The future is smart. The future is connected.
The two concepts of complexity and flexibility are often difficult to combine. At smartLAB, we will be demonstrating how combining these two concepts is now possible in the complexity of the laboratory world.
smartLAB brings the future to the modern lab, connecting partners, hardware and software in a flexible and logical way, maximising efficiency and above all, security.
labfolder represents the future of lab connectivity.
For more information, visit: http://www.labvolution.de/en/smartlab
Or contact us at contact@labfolder.com