Streamline Data Management with New & Improved PDF Export feature
The ability to seamlessly import and export data from a centralized system is one of the major benefits of storing scientific data on a digital platform like an Electronic Lab Notebook (ELN). You simply do not get the same level of flexibility or accessibility to your data when using a paper lab notebook. That's why one of the Labfolder team's biggest priorities is to make sure that PDF exporting within our ELN is not only quick and easy, but also streamlined to showcase your research in the best possible manner.
Today's release is the first of a few dedicated to improving the process of PDF exports within Labfolder ELN. In our latest version, you can export your entry or entire project and customize it to fit your specific research requirements. You can choose between preserving your existing entry layout (that can be fully customized thanks to the grid layout feature) or alternatively opt for a more structured approach whereby all entry material is standardized to the same width. With this update, you are able to visualize how your export will look by clicking on the preview button. Then you can either choose to either restructure the layout, realign your entry or proceed with the export of your PDF.
We understand that in some cases the original, classic version of our PDF export will be a preference to some of our users. We want to minimize disruption as much as possible by giving the choice of using the classic PDF export or the new and improved Beta version. Don't worry, even if you decide to stick with the classic version, this has also been updated. Now, when you want to export your entry or indeed your entire project, you'll be showcasing your work in a far more structured and inviting way.
It's important to note that the method of PDF exporting within Labfolder has not changed. Simply navigate to the top right hand corner of an entry and click on the 3 dots, select "Export as PDF" and a pop up window will appear with the various options including: 1.) What will be exported – the single entry or entire project, 2.) The file name, and 3.) Whether it will be exported using the new Beta version.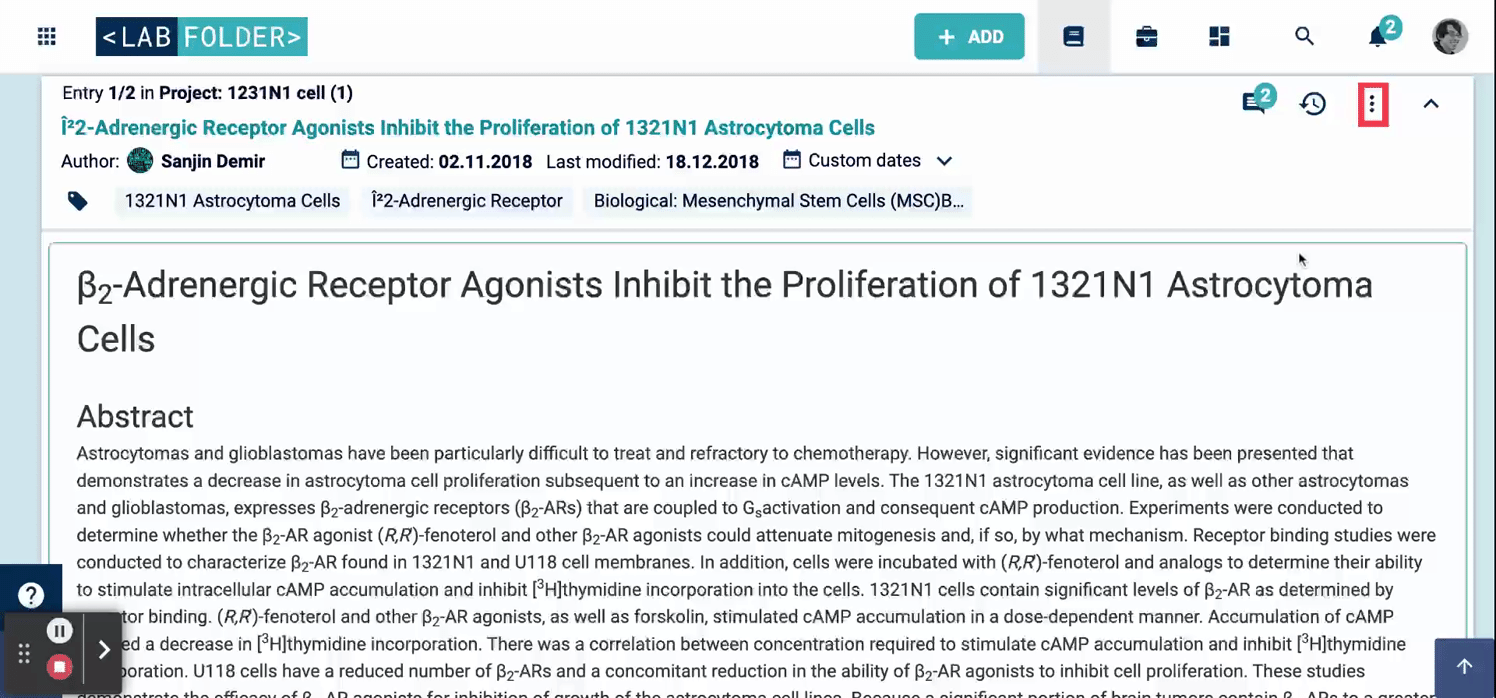 You will have the option with the Beta version to preview how the PDF export will look (below), a new tab will open so you can decide whether any further changes are needed for the layout.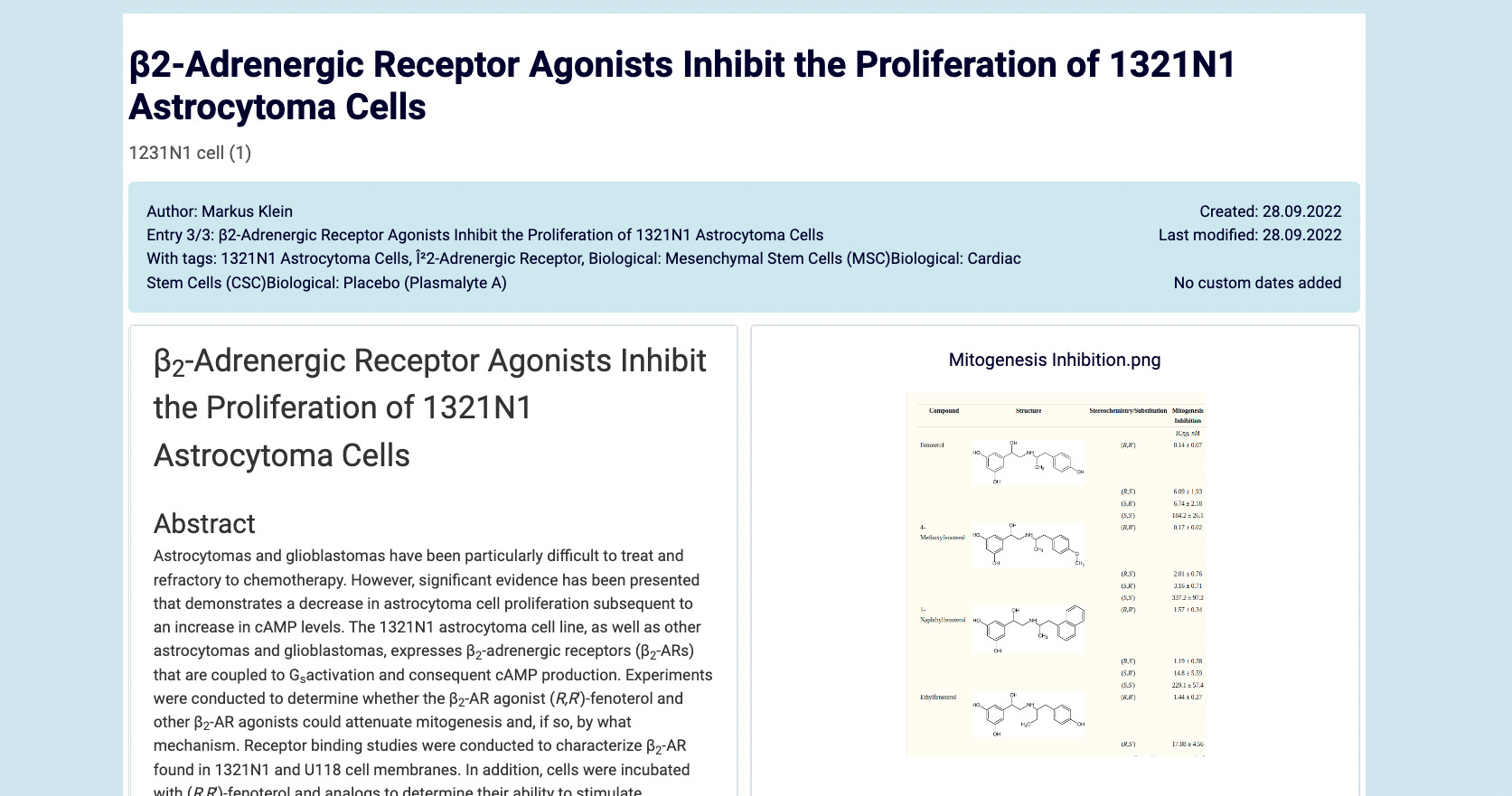 We aim for our platform to provide scientists with the best possible experience and facilitate research documentation. As always, we're keen to hear our customer's feedback, so feel free to submit thoughts or ideas to feedback@labfolder.com.
Open Labfolder now, to explore all this recent update has to offer!