New in Labfolder: Design your Well Plate experiments and run them on your Tecan devices
Well plate templates are used in all scientific fields for a multitude of applications from transfection experiments to high-throughput screenings. As our platform aims to offer seamless research documentation for a variety of research fields, we are now introducing two new apps that allow for the design of multi-well experiments and the transfer of results from your plate reader.
Templates for research applications need to be as flexible and versatile as the experiment itself. Labfolder's well-plate designer allows users to select from a variety of plate formats, from a simple 6-well tissue culture plate up to 384-well microtiter plates commonly used for high throughput applications. Inside the plate layout, each well usually comprises a combination of experiment-specific conditions. These can be customized in the form of color-coded layers, which adapt to specify experimental parameters as numerical values or descriptive fields.
This Well Plate Template app is the result of an active collaboration with Tecan, hence it offers additional value for laboratories with respective plate readers, as we support the .tpl format. Additionally, the connection established via the Tecan Connector App allows for integration with the Magellan software, facilitating data transfer and analysis. We are closing the loop between experimental design, execution and analysis. This will allow you to carry out your multi-well experiments with ease!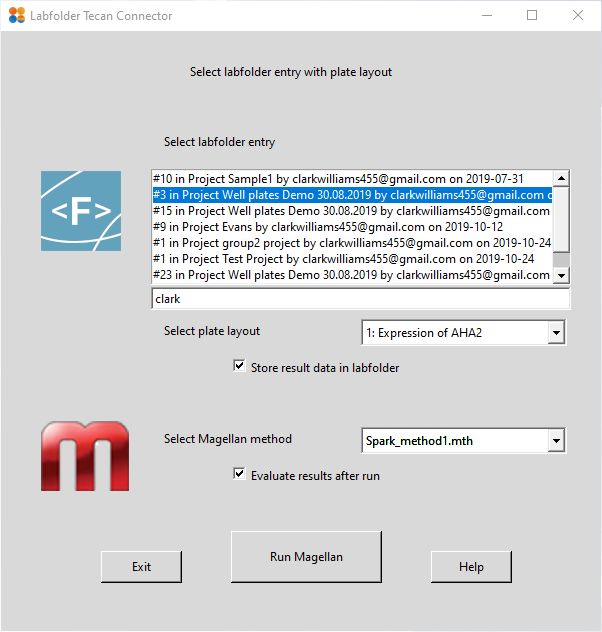 We are certain that any laboratory will benefit from this unique new application of our Labfolder Advanced Version for the design and overview of multi-well experiments.