The annual iGEM competition is back and once again it's pushing the boundaries of Synthetic Biology
The International Genetically Engineered Machine (iGEM) Foundation is an independent, non-profit organization whose goal is to promote the field of synthetic biology.
The annual iGEM Competition is a worldwide event that aims to challenge the boundaries of synthetic biology. The competition is tailored towards undergraduate university students, as well as high school and graduate students who will compete in the event to develop projects that address real-world issues. Students work together to build, test, and measure a system of their own design, using standard molecular biology techniques and interchangeable biological parts.
iGEM provides students with the resources to develop bio-compatible systems that can be operated in living cells. Its main goal is to promote an open, cooperative community and to encourage student collaboration throughout the competition.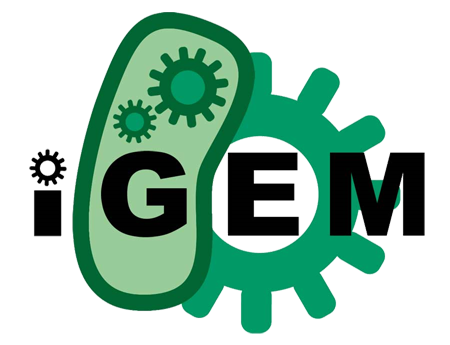 What teams are competing this year?
This year we have again made our Labfolder ELN (Electronic Lab Notebook) available for free to any team competing in iGEM that would like to avail of it. We spoke with two of these teams TU Kaiserslautern and Philipps-Universität Marburg about their experiences at iGEM 2021.
As usual, the iGEM teams are pushing the limits of synthetic biology and striving to create positive change for not only their communities but for the world at large. Throughout the competition, these young scientists have gained valuable knowledge of working in a lab and experienced the importance of operating efficiently as a team. By having the opportunity to use Labfolder one of the key features that stood out as most beneficial was of course the ease of collaborating as a team. Having all group findings documented in one place instead of spread across multiple journals made keeping everyone up to date and sharing work simple. Not only this but having the ability to access lab notes on the go via tablet or mobile phone meant that no time was wasted sifting through paper notebooks or having to check with colleagues when cross-referencing information.
Continue reading to find out how TU Kaiserslautern and Philipps-Universität Marburg incorporated Labfolder into their workflow and learn more about what their projects encompass.
Could you tell us a bit about your project and what you find exciting about it?
TU Kaiserslautern
"Our project, MoClo Mania, is very exciting for us. We are trying to establish the Modular Cloning system in Leishmania tarentolae, we have to work with the Cloning system a lot, which includes, designing basic parts, PCRs, cloning, restriction digest and many more. The second component to the project, Leishmania tarentolae includes cell culturing methods, transfection as well as protein detection and purification. This gives us, as young scientists the opportunity to learn many new methods and get a large skillset."
Philipps-Universität Marburg
"For our project, Open Plast, Our team has set itself the task of reducing the development time for new improved crops. To this end, we have developed so-called cell-free systems. These allow genetic building blocks to be tested – without having to bring the DNA into a living cell.
We have specialized in systems of chloroplasts, which are responsible for photosynthesis in plants, as these would offer various advantages for the final application in crops, such as the fact that the genetic changes in the chloroplast are not transferred by pollen. To obtain these cell-free systems, we have isolated chloroplasts from various plants over the course of our project, such as spinach, the important crop wheat – and even leaves of oak.
By performing a multiple-day isolation protocol in the lab we obtained the biochemical machinery of the chloroplasts. This could then be used to test genetic elements in a test tube. This cell-free approach could rapidly accelerate the development of new crops in the future, as many tests can be performed simultaneously and on a large scale before a living plant is modified."
How have you found your experience competing in iGEM, is there a highlight of the competition that stands out for you or your team?
TU Kaiserslautern
"Competing in iGEM brought up many challenges for us, which with the help of our advisors we were able to manage. We as a team grew together while facing those challenges and also grew as persons ourselves… There is not a single event we can point out as a highlight but the whole experience itself."
Philipps-Universität Marburg
"One highlight of the competition was the incredible amount of results we got from our lab work. By the end of the iGEM competition we were able to get systems running we hadn't even dared to dream of, like the improvement of genetic parts in oak and wheat extracts. Therefore, we were able to prove that the concept of our cell-free systems is working and conferrable into the real world.
In the end, all our hard work and dedication we put into our project has led us to not just win a gold medal, but the Grand Prize in the overgrad category in iGEM!"
In your experience, has Labfolder helped your team work more efficiently throughout iGEM?
TU Kaiserslautern
"Using an electronic notebook is very helpful to keep all the notes in one place, where everyone can access it at all times, which saved us a lot of time which we would have spent on communicating or finding paper notes."
Philipps-Universität Marburg
"Labfolder was our source number one when we needed to repeat a certain workflow in the lab. As there were many different people working in the lab on the same topic, we
highlighted the regular use of this virtual laboratory journal a lot. Details of our workflow,
written down in Labfolder, helped us to continuously improve our lab work, doing
troubleshooting and easing the internal communication a lot. Every team member had access to the project in Labfolder, even via mobile phone which enabled quick rechecks…"
How has your team used Labfolder throughout the competition, which functionalities did you find the most useful?
Philipps-Universität Marburg
"For our team, Labfolder has been an integral part of our workflow in the lab. At the end of every single day in the lab, entries had to be written to note down our progress, but most importantly to keep every team member always up to date. We have used Labfolder as a virtual laboratory journal which is a huge improvement compared to the regularly used paperback journals. Instead of having many separate lab journals… all notes were collected in one project. This gave us the advantage of having all laboratory entries in one place.
The most useful functionalities were definitely the tag-function which made it a lot easier to find certain entries later on… instead of writing down the same protocol all over again we simply referenced it and just wrote down the changes we did… saving a lot of precious time in the last few hours of the competition."
Why Labfolder wants to be involved?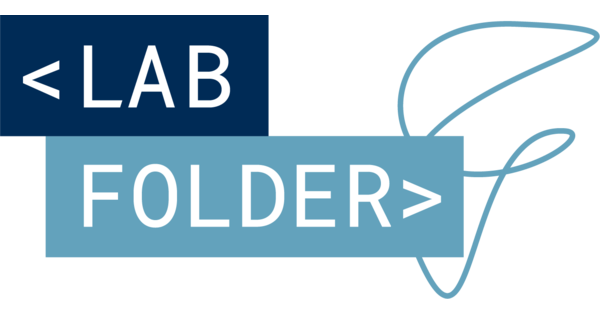 At Labforward we believe that the future of scientific research is in the digital realm, and we are committed to helping scientists become more productive with Labfolder ELN.
As collaboration is such an important aspect of the iGEM competition, Labfolder is an ideal solution. Traditional paper notebooks are nearly impossible to use efficiently, with our ELN collaboration within a team is made easy.
"Using Labfolder enables laboratories to move forward faster: Instead of writing down every observation on paper, the laboratory journal entries are accessible virtually, making working on the same project by many different persons – like in our iGEM team – a lot easier. "
–Tamina Kirsch, Philipps-Universität Marburg
With this in mind, we will continue to provide our Labfolder ELN for free to any teams participating in iGEM in the future. We will also gladly set each team up with one of our experts who will ensure they learn about digital research data documentation and management with the help of Labfolder.
If you or your university are competing in iGEM and are interested in being sponsored by Labforward please get in touch with us and we would be happy to set your team up for the competition.