Guten Tag! Labfolder now speaks German
Today, we updated the labfolder platform and made it available in German. We want to open the platform up to many more languages in the future – which languages would be most useful to you? Give us your suggestions here.
Von heute an können Sie die labfolder Plattform auf Deutsch nutzen. In diesem Artikel werden wir uns genauer ansehen, wie Sie labfolder auf Deutsch umstellen können.
Bisher war es nur möglich, die Plattform auf Englisch zu nutzen, aber jetzt können Sie labfolder entweder auf Englisch oder Deutsch einstellen.    

Auf Ihrem Profil unter dem Abschnitt Contact, finden Sie den Menüpunkt Languages. Hier können Sie die aktuell eingestellte Sprache sehen.

Um die Sprache umzustellen, klicken Sie auf die Schaltfläche edit und dann auf den Dropdown-Pfeil. Wählen Sie German aus.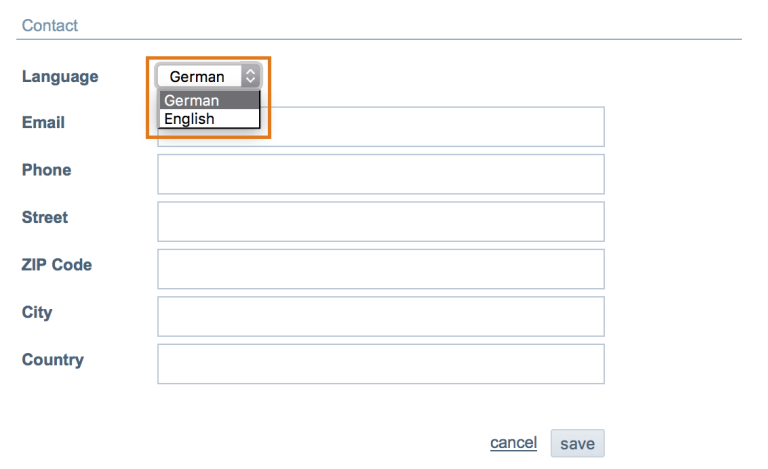 Dann klicken Sie auf die Schaltfläche save, um die Änderung zu bestätigen. Sobald Sie die Seite aktualisieren, wird labfolder für Sie auf Deutsch angezeigt.

Wir hoffen, dass dieses neue Feature Ihnen gefällt und es Ihre Forschung angenehmer gestaltet, durch Nutzung einer Nutzeroberfläche auf Deutsch.
Wollen Sie Ihr digitales Laborbuch auf Deutsch ausprobieren? Fangen Sie an, labfolder gratis zu nutzen hier.
Sie können die Plattform auf Deutsch auch bei der analytica 2016 ausprobieren. Wir würden Sie gerne persönlich kennenlernen labfolder zeigen. Mehr Infos zur analytica finden Sie hier.