Charité Entrepreneurship Summit
labfolder is proud to announce that we are media partners for Charité's Entrepreneurship Summit and we are very much looking forward to attending ourselves.
The 2-day event, taking place on the 26th and 27th June 2016, is bursting with relevant and engaging topics, all centered around the theme of improving healthcare. Of course, what we are most interested to hear, is how digital technologies could have a positive impact on transforming the healthcare system.
Here are the highlights: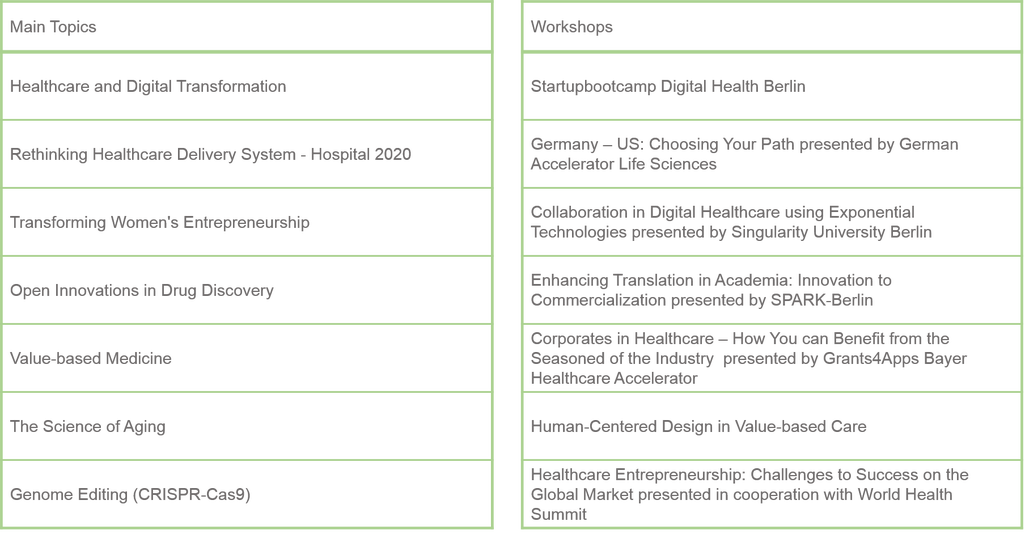 There is also a range of international startups presenting at the LifeSciences VentureMarket, as part of the summit.
As well as the sessions organized in the official program, the international and cross-disciplinary event also offers numerous partnership and networking opportunities that will transform the life sciences and the healthcare industry.
You can find out more information here and get hold of tickets here.