When can you start?
labfolder is recruiting for a number of open positions to start immediately. Despite being a software company, a variety of roles keep the wheels turning on the labfolder machine, including our current vacancies: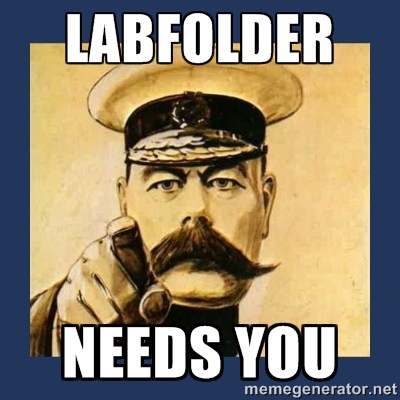 Frontend developer
As one of our Frontend Developers, you'll be using your coding skills to develop and continually improve our award-winning software. With a talent for problem-solving, our Frontend Developers ensure the software we sell is of highest quality and usability.
Business Development & Sales Intern
Our Business Developers are a key part of labfolder, ensuring our customer base stays loyal and satisfied. Using your analytical skills and an eye for detail, you'll see the fruits of your labour from day 1.
HR & Recruitment Intern
HR is an essential part of any company and the difficulties are often overlooked. With us, your communication skills will be tested everyday, alongside responsibility for finding the right person for the job.
Project Management Intern
Project Management requires delegation skills, ensuring the task at hand goes to the right person. Working with CRM tools such as Insightly is an integral part of the job. Doing so will keep us connected with the right people, from initial offers to signing the contract.
Content Management Intern
Our online presence is our main source of advertisement. Content Management is exactly what it sounds like – making sure as many people as possible see our online presence on our Social Media pages such as Facebook, Twitter and Instagram and keeping them topped up with content.
If any of the roles described above fit your profile, or should you want some more info, visit our jobs page at https://labfolder.com/jobs