New to labfolder: Search & Filter Projects
The possibility to easily find and retrieve your data in labfolder with the new Search & Filter tool is one of the biggest advantages of our digital lab notebook!
Our Search & Filter tools have already helped thousands of scientists worldwide to find that N=2 experiment that otherwise would take hours to recover from a paper lab notebook. Today we are happy to announce that we have expanded these tools. Now they are available not only to entries but also projects!
To begin, in Manage > Projects you will now find a Filter toolbar in the upper part of the page

With the toolbar you will be able to:
Search for the Title of the Project

Search or Filter for the Project Owners

Search for Date of Creation or Modification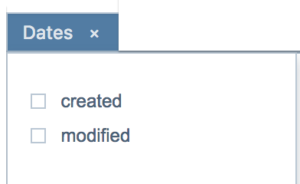 We are confident that this new features will be extremely well received by our scientists and you can try this new feature in your labfolder digital lab notebook.
Are you missing this great tool because you still do not have an account in labfolder? Click on the button below to create a free account: