labfolder partners with OakLabs to improve your digital PCR workflow
At labfolder, we believe that the future of the laboratory relies on the creation of a centralized hub. All your daily scientific devices and software will be connected to said hub. This well-defined vision is a reality for us on which we work on a daily basis. So far, it has already presented promising results.
Recently we took another step in that direction by announcing a partnership with OakLabs, the company behind the great PCRdrive. This online platform makes your PCR workflow more efficient and enjoyable. Furthermore, just like labfolder, this tool also incorporates a deep focus on collaboration. The goal is to bring the PCR community together in one central place. In addition, this results in superior collaboration on PCR projects.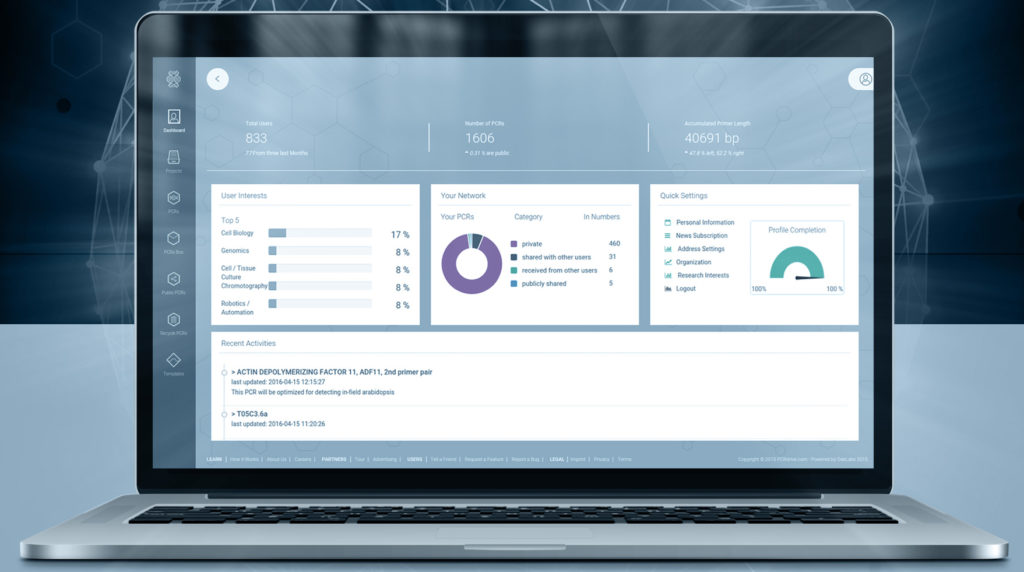 The benefits of the partnership
As a labfolder user, you will now be able to use your labfolder's login data to access PCRdrive for free and optimize your PCR experiments. In the future, this connection will also allow you to transfer your data from the PCRdrive to your digital lab notebook. For now, you can access PCRdrive by clicking in the button below
We are looking forward to this new chapter which strengthens our vision of having labfolder as the core platform of your laboratory. To achieve this we are always on the lookout for new partners to innovate the digital ecosystem of laboratories.