labfolder Forum Launch!
Today we have launched a brand new labfolder forum – science is about sharing knowledge, and now you can do the same with labfolder!
Are you a labfolder super scientist? Do you know every corner of our platform? Are you dying to tell your tips to others?
Now you can easily share your experience in our new Forum section and help new scientists who are still getting to grips with our digital lab notebook.
We've got four categories to get you started – but of course, there will be more to come! They are: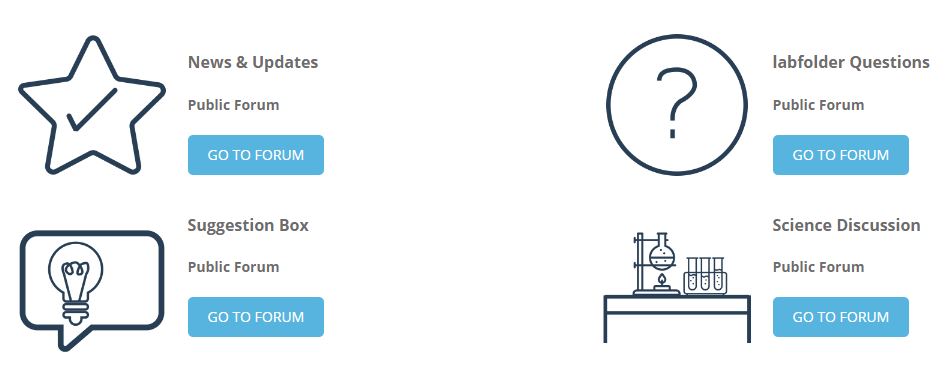 News & Updates


To keep up to date with the new features in labfolder, as well as teasers of what is to come!


labfolder Questions

Ask your questions about the labfolder platform and share your data recording techniques.

Suggestion Box

Have an idea for labfolder? We also want to make our platform even better!


Science Discussion

Discuss the hot topics in the science of the moment.
Ready to be part of the labfolder community?