Celebrating World Paper-free Day!
As you may know, last Friday 6th November was World Paper-free Day. Introduced by AIIM, the Global Community of Information Professionals (AIIM), the idea is to encourage businesses, universities and organisations all over the world to use absolutely no paper for a day.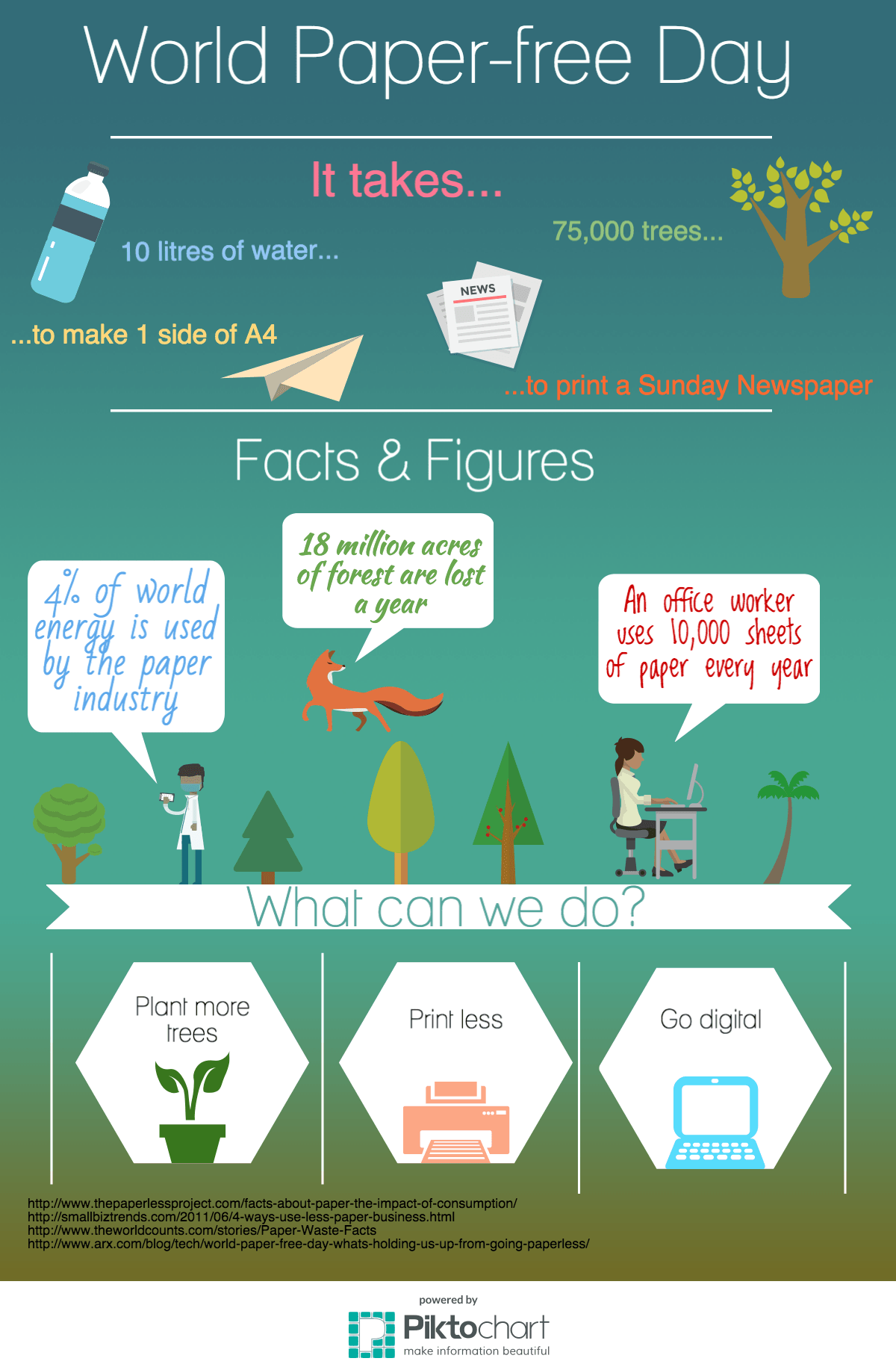 Our founders worked out this cool theory: assuming there are 15 million scientists in the world using one lab notebook per year and a lab notebook weighs 600 grams, we would save 9000 tonnes of paper every year! Small changes like this can have a massive impact on how many resources we use.
Reducing the use of paper in the office and classroom is an issue growing in importance. As development becomes more sustainable in other aspects of business, reducing paper is a long-overdue measure that can have a surprisingly large effect on a business's carbon footprint. The affordability of paper makes many businesses overlook how much energy goes into creating that sheet you just threw in the rubbish – the charity WRAP estimates that the average office worker uses 45 sheets of paper a day, more than half of which is waste. This amounts to a lot of needless waste, considering there are approximately 3.3 billion office workers worldwide.
Granted, paper will always be needed, but the amount of paper we do use can be drastically reduced, which in turn reduces deforestation, reduces costs for businesses and reduces energy usage in creating new paper and recycling old sheets. The alternative is simple: digitisation. Digitisation is the process of converting analogue data into digital data. This reduces physical resource-use while also increasing efficiency.
Our founding principle at labfolder is digitising the modern laboratory, thereby removing paper and notebooks from the lab altogether. This philosophy stems from the characteristics of the lab notebook, in which researchers would write down all their research. The process is time-consuming, inefficient and risky, especially when it comes to data protection.
The digitisation of this research will save countless hours and ensure that researchers spend their time researching rather than recording results on paper. As previously mentioned, we'll always need paper, but by reducing its usage in situations where it's not needed, we can save a lot of resources.
http://www.aiim.org/About/News/WPFD