Florian Hauer30,05,2014
Just in case you haven't noticed - Science Year 2014 is all about "The Digital Society," with all featured events...
Continue Reading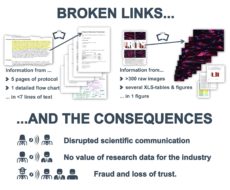 Simon Bungers22,05,2014
… it's lacking the correct protocol! Yet another scandal on research papers shakes the scientific community. In the wake of the...
Continue Reading
Simon Bungers08,05,2014
Welcome to the latest version of labfolder! We completed our beta testing this week, improving our functions and releasing a...
Continue Reading